Americas Food and Beverage Show Newsletter | August 2020 Vol. 1
While the current COVID-19 situation and the risks surrounding large gatherings have necessitated our decision to cancel the in-person show and conference – we are, however, excited to announce a VIRTUAL CONFERENCE and the launch of the Americas B2B Marketplace. To view the official message from our president, click here.
The Americas B2B Marketplace will be a powerful platform and tool that will be open year-round and will serve to expand small and medium-sized businesses' access to the global marketplace. It will be multilingual and will allow companies to showcase their products and services, meet with buyers and learn about the latest trends and products. an ambitious tool. Business operates 24/7 – Americas B2B Marketplace will too. Click here to take our survey.
Attendees who were pre-registered to attend the November in-person event will be automatically registered to attend the virtual AFB event at no additional cost to them.  We will be reaching out to our current exhibitors to discuss options with them shortly.
Information on the Americas B2B Marketplace and how you can participate is coming soon!


Proposed rules aim to prevent organic fraud and strengthen regulations
Source: Food Dive
COVID-19 Impacts: Private-label Food and Beverage Market in US will Accelerate at a
CAGR of almost 4% through 2020-2024 Product Line Extension to Boost Growth
Source: Businesswire
En Español
Alimentos Y Bebidas Fortificados Mercado Informe De Estudio De Evaluacion Empresarial De Oportunidades De 2020 | Analisis De Impacto De COVID-19
Source: El Reserva
Cuando una gran cosecha es un gran problema
Source: El Pais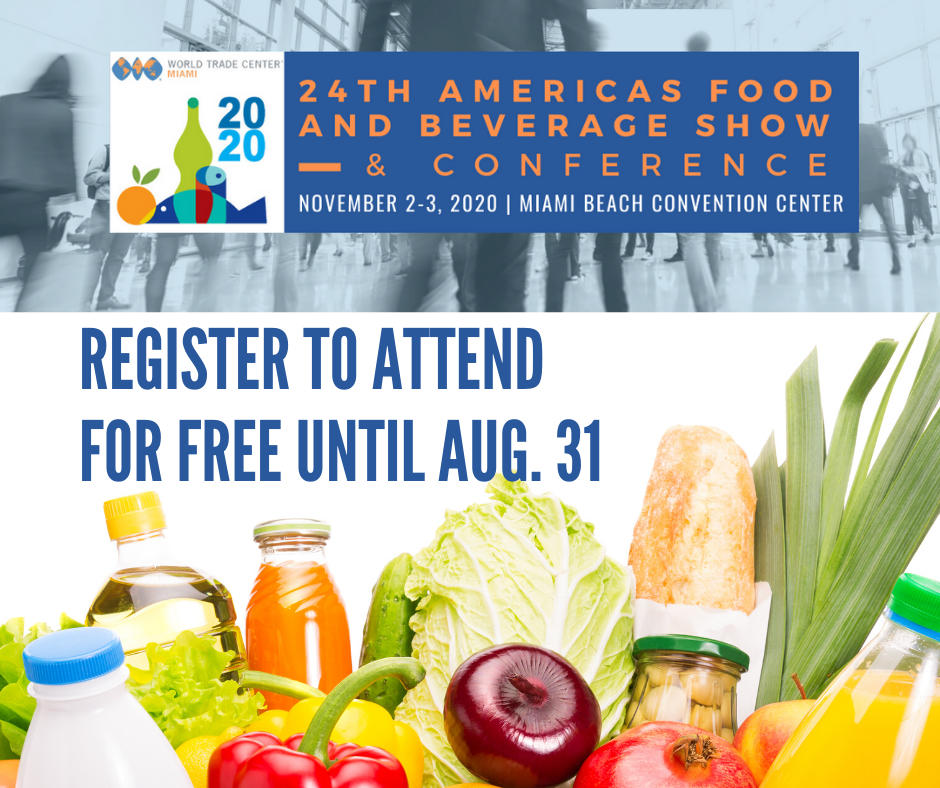 Join the conversation by following us on our social media profiles below. Don't forget to share and tag us using #AFBSHOW.